---
Property Location: Click Here>> https://goo.gl/maps/x2G6UjpMtBsZba759
---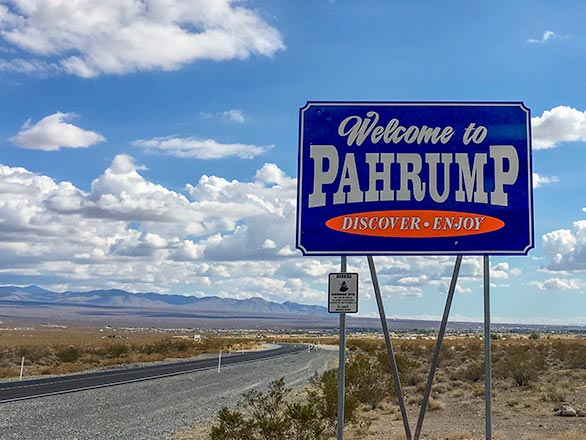 ---
Property Description:
This property is situated in the Town of Pahrump, in the center of Nye County which is located at the southernmost tip of the County, approximately 60 miles west of Las Vegas.
This is a rare opportunity to own a 0.14 Acre lot accessible to Park, Casino, Schools and other major places. Own this for the lowest price in this area. This property is best for Commercial and Retail
The development will soon commence, making this parcel of land perfectly poised to become one of the densest points of the population within Nye County. You won't find a better location at this price! Invest in your future today! What are you waiting for?
DON'T LET THIS OPPORTUNITY GO AWAY!
---
HURRY!!! CALL OR TEXT US NOW AT 310-853-1455
---
SPECIAL CA$H PRICE
$9,995 Only, No Doc Fee, No Extra Charges
GET STARTED NOW!! $500 DOWN
---
Learn How to Buy Now! Watch the video below!
---
Property Details:
Property Type: Commercial Lot
Financial Information: Cash 
State: Nevada
County: Nye County, NV
Property Location: 1701 S Pahrump Valley Blvd #2 Pahrump, NV 89048
Property Street: Pahrump Valley Blvd
Land Area: 0.14 Acres
APN: 038-714-12
Legal Description: T20S R53E S23 U.6A L.2 Calvada Valley 6,314.51SF
Road: Dirt Road Access
Power: Off-Grid, would need Solar or other types of Alternative Energy
Water: Would be from Alternative Sources
Zoning: CC – Calvada Commercial >> Click Here for More Info
Annual Taxes: $100.60

---
DIRECTIONS TO THE PROPERTY
(Click on the Link Below and it should have GPS in the center of the Parcel)
Google Map Link: https://goo.gl/maps/x2G6UjpMtBsZba759
Copy and Paste GPS to your phone or GPS device
Center of Lot GPS: 36.195200, -115.986440
GPS Corners of the Parcel:
NW: 36.195386, -115.986520
NE: 36.195386, -115.986362
SE: 36.195012, -115.986362
SW: 36.195013, -115.986516
Google Map Link for Corners of Property:
NW: https://goo.gl/maps/nK6335ZwuZxSm4aD8
NE: https://goo.gl/maps/QCLV75eav5MWZiMNA
SE: https://goo.gl/maps/nexX8ZFMwTSva9kb9
SW: https://goo.gl/maps/iWRDYYFuJL55DCUY8
---
SPECIAL CA$H PRICE
$9,995 Only, No Doc Fee, No Extra Charges
GET STARTED NOW!! $500 DOWN
---
HURRY!!! CALL OR TEXT US NOW AT 310-853-1455
---