---
Property Location: Click Here>> https://goo.gl/maps/n6evrHrNu4T9NS9R7
---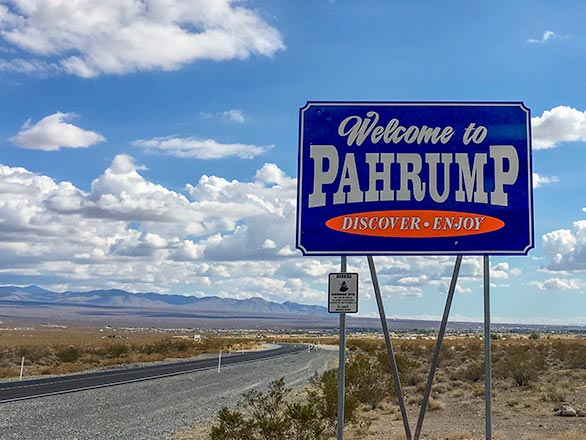 ---
Property Description:
This property is located in Pahrump, NV, which is located on the Northernmost side of the County, approximately 70 miles drive to Las Vegas, NV.
The 0.27 Acres property is along N Linda St. Pahrump with a mountainous view and a flat deserted lot. This will soon commence, making this parcel of land perfectly poised to become one of the densest points of the population within Nye County. You won't find a better location at this price! Invest in your future today!
DON'T LET THIS OPPORTUNITY GO AWAY!
---
HURRY!!! CALL OR TEXT US NOW AT 310-853-1455
---
SPECIAL CA$H PRICE
$6,995 Only, No Doc Fee, No Extra Charges
GET STARTED NOW!! $500 DOWN
---
Learn How to Buy Now! Watch the video below!
---
Property Details:
Property Type: Vacant Land
Financial Information: Cash 
State: Nevada
County: Nye County, NV
Property Location: 5700 N Linda St, Pahrump, NV 89060
Property Street: N Linda St
Land Area: 0.27 Acres
APN: 031-373-22
Legal Description: T19S R53E S17 U.3 B.33 L.45 CALVADA VALLEY NORTH .272ac
Road: Paved Road Access
Power: YES – Power Lines are there – Just 167.91 feet away from the Property
Water: Would be from Alternative Sources
Zoning: VR-10 – Village Residential –>> Click Here for More Info
Annual Taxes: $67.59

---
DIRECTIONS TO THE PROPERTY
(Click on the Link Below and it should have GPS in the center of the Parcel)
Google Map Link: https://goo.gl/maps/n6evrHrNu4T9NS9R7
Copy and Paste GPS to your phone or GPS device
Center of Lot GPS: 36.303900, -116.033190
GPS Corners of the Parcel:
NW: 36.304033, -116.033395
NE: 36.304026, -116.032972
SE: 36.303768, -116.032977
SW: 36.303775, -116.033400
Google Map Link for Corners of Property:
NW: https://goo.gl/maps/HTDTpqJGKDxEHMWB8
NE: https://goo.gl/maps/NuFwmxq3VDUDLAkv8
SE: https://goo.gl/maps/LCBGK68QaochNSrh9
SW: https://goo.gl/maps/sCXSdWJ6Q3Upyrz2A
---
SPECIAL CA$H PRICE
$6,995 Only, No Doc Fee, No Extra Charges
GET STARTED NOW!! $500 DOWN
---
HURRY!!! CALL OR TEXT US NOW AT 310-853-1455
---