---
Property Location: Click Here >> https://goo.gl/maps/RxyCNzycfscJ4kJTA
---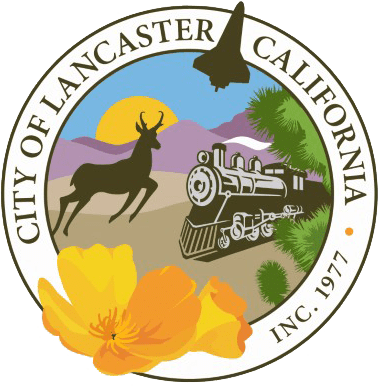 Property Description:
This breathtaking property in Lancaster, CA is surrounded by mountain ranges and golden lands. Beautiful views and a close-knit community are just the beginning of what makes this gem a perfect place to build your home. You will never run out of things to do when you own this property. It has a lot of fun events, like concerts, sports games, live music, and you can't forget the beach. Lancaster California is a terrific place to escape the city and enjoy this amazing desert property.
It's exactly what everyone's been looking for in a weekend getaway spot. As the saying of this city goes "Creating a better tomorrow" so what are you waiting for? You won't find a better location at this price!
DON'T LET THIS OPPORTUNITY GO AWAY!
---
HURRY!!! CALL OR TEXT US NOW AT 310-853-1455
---
SPECIAL CA$H PRICE
$6,995 Only, No Doc Fee, No Extra Charges
GET STARTED NOW!! $500 DOWN
---
Learn How to Buy Now! Watch the video below!
---
Property Details:
Property Type: Vacant Land
Financial Information: Cash Only
State: California
County: Los Angeles County, CA
Property Location: Lancaster, CA 93536
Land Area: 1.21 Acres
APN: 3105-022-043
Legal Description: *THAT POR OF LOT 1 IN S 1/2 OF SE 1/4 OF NW 1/4 OF SW 1/4 OF NW 1/4 OF SEC 1 T 7N R 13W
Electricity: YES – Power Lines are there – Just 145.14 meters away from the Property. 
Water: Would be from Alternative Sources
Primary Road: Would need a Truck or 4×4 – Paved Road is very close to the property
Zoning: MPD—Manufacturing Planned Development >> Click here for more info
Annual Taxes: $104.41
---
DIRECTIONS TO THE PROPERTY BELOW
(Click on the Link Below and it should have GPS in the center of the Parcel)
Google Map Link: https://goo.gl/maps/RxyCNzycfscJ4kJTA
Copy and Paste GPS to your phone or GPS device
Center of Lot GPS: 34.728056, -118.217917
GPS Corners of the Parcel:
NW: 34.728277, -118.218468
NE: 34.728270, -118.217360
SE: 34.727836, -118.217363
SW: 34.727845, -118.218473
Google Map Link for Corners of Property:
NW: https://goo.gl/maps/Spm96W8fgF8LnTZcA
NE: https://goo.gl/maps/jrXh5JSKK6ZXkpfZ6
SE: https://goo.gl/maps/hzEpuNP4uxqSHDYC8
SW: https://goo.gl/maps/NRtUUJhfXWjSvsfA9
---
SPECIAL CA$H PRICE
$6,995 Only, No Doc Fee, No Extra Charges
GET STARTED NOW!! $500 DOWN
---
HURRY!!! CALL OR TEXT US NOW AT 310-853-1455
---