Where is your LAND! Click Here: https://goo.gl/maps/uGLYfwHkVSuJgfHJA
Click on the Video Below to Watch a Property Tour
Watch the 360° View of the Property
---
Property Description:
The absolute beauty and tranquility of the views are uninterrupted so both sunrise and sunset will be amazing and will surely clear your head to make you feel alive again. You know you always have a place to go to or call home anytime you want while investing in the only asset that cannot be duplicated… LAND!
The property is located in Moreno Valley, very close to shopping, restaurants, and entertainment in both Yucca Valley and Desert Hot Springs. You won't find a better location at this price! Start your dream now! What are you waiting for?
Stake your claim now! ONLY 1 PROPERTY AVAILABLE! CALL OR TEXT NOW 310-853-1455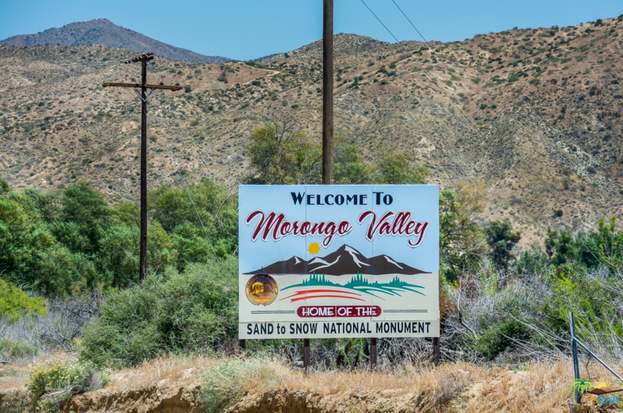 ---
SPECIAL CASH PRICE
$49,995 Only, No Doc Fee, No Extra Charges
GET STARTED NOW!!

$3,000 DOWN
     Click on the Video Below to Watch How to Buy Now!

---
---
---
Property Details:
Property Type: Land
Financial Information: Cash Only
State: California
County: San Bernardino, CA
Property Location: Morongo Valley, CA 92256
Property Street: Big Morongo Canyon Rd
Lot Size: 5 Acre
APN: 0582-141-12-0000
Legal Description: E 1/2 SW 1/4 NE 1/4 SW 1/4 SEC 17 TP 1S R 4E EX MNL RTS AS RESERVED BY U S A 5 AC
Electricity: YES – Power Lines are there – 400 Feet Away
Primary Road: Well Maintain Dirt Road Access
Water: Would be by Alternative Sources
Zoning: MV/RL-5 (Morongo Valley / Rural Living-5)
Annual Taxes: $233.19
---
---
---
DIRECTIONS TO THE PROPERTY BELOW
Google Map Link Below   (Click on Link Below and it should have GPS in center of Parcel)
Google Map Link: https://goo.gl/maps/uGLYfwHkVSuJgfHJA
Copy and Paste GPS to your Phone or GPS device
Center of Lot GPS: 34.080333, -116.592361
GPS Corners of the Parcel:
NW: 34.081210, -116.592904
NE: 34.081209, -116.591807
SE: 34.079422, -116.591806
SW: 34.079411, -116.592905
Google Map Link for Corners of Property:
NW: https://goo.gl/maps/5foVohrDhrS5wEiN8
NE: https://goo.gl/maps/C2VFCxzjpJjTUjUp8
SE: https://goo.gl/maps/7AtiC9tZhzGXzA7J8
SW: https://goo.gl/maps/g3jaKkEU9tPeXdjA6
---
---
---
SPECIAL CASH PRICE
$49,995 Only, No Doc Fee, No Extra Charges
GET STARTED NOW!!

$3,000 DOWN
---
ONLY 1 PROPERTY AVAILABLE! CALL OR TEXT NOW 310-853-1455